This week, as everyone with an interest in all things cannabis, will know the MHRA (Medicines and Healthcare products Regulatory Agency) have classified CBD (Cannabidiol) as a medicine and have told all suppliers to pull their products. This situation came about following discussions with CBD vaporiser company MediPen.
http://www.independent.co.uk/news/uk/home-news/cannabis-legality-uk-government-finally-admits-marijuana-has-a-medicinal-effect-a7355941.html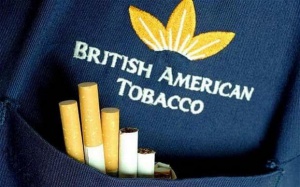 As anyone who knows the cannabis industry knows, vaporising is a massive part of cannabis culture. What some may not know in the back story of this, is that British and American Tobacco were earlier this year awarded a contract through the NHS to provide vaporisers to help people quit smoking.
https://www.theguardian.com/society/2016/jan/04/british-american-tobacco-e-cigarette-wins-uk-medicine-licence
An organisation with strong links to the Tory party, which was given the contract by, you guessed it, the MHRA!
http://www.mirror.co.uk/news/uk-news/anger-over-tory-links-medicinal-7118263
CBD has been shown to be effective in a number of studies at killing the craving for nicotine;
So it will come as no surprise to us that know, that GW Pharma have been producing CBD rich strains for some time now and value that stock as far higher than their THC strains.
https://www.theguardian.com/society/2014/nov/16/new-strain-cannabis-treat-psychosis-schizophrenia-gw-pharmaceuticals-david-potter
You don't need to be a rocket scientist to see where that's headed!
While this is a step forward, it is also nothing more than prohibition lite and people will still be jailed for possession or cultivation of their own! This is a corporate cornering of the nascent UK cannabis market, led from Westminster by the Conservative party!
How do I come to that conclusion? Let's take a look at the facts!
Because of the MPs and Lords drafting and voting [..] legislation through having a personal financial interest in the outcome, Social Investigations produced an excellent piece of investigative journalism revealing:
206 parliamentarians have recent or present financial private healthcare connections.
142 Lords have recent or present financial connections to companies involved in healthcare.
124 Peers benefit from the financial services sector.
1 in 4 Conservative Peers has recent or present financial connections to companies involved in healthcare.
1 in 6 Labour Peers has recent or present financial connections to companies involved in healthcare.
1 in 6 Crossbench Peers has recent or present financial connections to companies involved in healthcare.
1 in 10 Liberal Democrat Peers has recent or present financial connections to companies involved in healthcare.
64 MPs have recent or present financial links to companies involved in private healthcare.
79% of these are Conservative.
Restricting an industry such as cannabis in the UK makes little sense when the pound is slumping to new lows, thousands of jobs are being threatened and £66 billion per year is predicted to be lost from the economy.
https://www.theguardian.com/commentisfree/2016/oct/11/the-guardian-view-on-the-pounds-crash-the-markets-deliver-their-verdict-on-brexit-britain-and-its-not-pretty
http://www.telegraph.co.uk/news/2016/10/11/revealed-hard-brexit-will-cost-britain-66billion-per-year/
If the UK is to attract investors, then they have to have something to invest in! Seeing as just about every bit of industry the UK has ever had is now being asset stripped and outsourced to other countries, what exactly do we have to build on?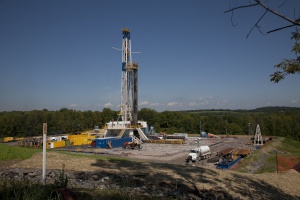 Fracking? An industry experiencing its lowest support in the UK that is one of the world's major sources of methane releases which is far more harmful than carbon when it comes to global warming.
https://www.theguardian.com/environment/2016/oct/13/british-public-support-for-fracking-sinks-to-lowest-ever-level?CMP=Share_iOSApp_Other
https://www.theguardian.com/environment/2016/oct/05/fossil-fuel-industrys-methane-emissions-far-higher-than-thought
Not according to the Committee on Climate Change who have told the government they must kickstart technologies to suck carbon dioxide from the air if it is to play its part in meeting the goals of the Paris climate change agreement.
https://www.theguardian.com/environment/2016/oct/13/focus-carbon-removal-meet-paris-goals-uk-committee-climate-change?CMP=share_btn_fb
An excerpt from Green Visionary Henry Ford and his Predictions about Ethanol and Hemp based fuels states; "Enough energy could be produced on 6% of the land in the U.S. to provide enough energy for our entire country (cars, heat homes, electricity, industry).
And that was before graphene! I would expect similar to be achievable in the UK.
A field of medicinal cannabis will sequester around 22 tonnes of carbon dioxide per hectare. A typical crop is grown on 100+ hectare lots in Europe (mostly Switzerland and Hungary), and, using crop rotation to keep the soil nice and fertile you can get two decent crops per year (interspersed with some leguminous crop like peas, or companion planted with basil or similar), so that's a sequestration rate of around 5000 tonnes per year.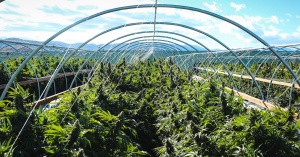 Now that CBD has been officially recognised as a medicine, this does open some very tricky paradigms for the UK government. Under Article 25 of the UN's Universal Declaration of Human Rights, everyone has the right to a standard of living adequate for the health and well-being of himself and of his family, including food, clothing, housing and medical care.
http://www.un.org/en/universal-declaration-human-rights/
And article 35 of the EU Charter of Fundamental Rights., which states; everyone has the right of access to preventive health care and the right to benefit from medical treatment under the conditions established by national laws and practices. A high level of human health protection shall be ensured in the definition and implementation of all Union policies and activities.
http://fra.europa.eu/en/charterpedia/article/35-health-care
I see some very interesting court cases coming in the very near future, most likely led by farmers up and down the country.
Back in 2014, the economy for drugs and sex was added to the figures for GDP. This boosted the economy by around £10 billion per year or 0.7% of GDP which was around the equivalent of farming at the time.
https://www.theguardian.com/business/2014/jun/10/accounting-drugs-prostitution-uk-economy-gdp-eu-rules
https://www.ft.com/content/65704ba0-e730-11e3-88be-00144feabdc0
Adding that sort of money to the economy obviously caught the interest of the EU who realised they hadn't had their share. Remember that £1.7 billion pounds claim we got hit by??
http://www.bbc.co.uk/news/business-29751124
http://www.telegraph.co.uk/news/worldnews/europe/eu/11184605/Explainer-Why-must-Britain-pay-1.7bn-to-the-European-Union-and-can-we-stop-it-happening.html
http://www.bloomberg.com/news/articles/2015-09-03/u-k-settles-eu-bill-once-called-appalling-by-cameron
What you are looking at is the taxation of a black market industry that criminalises the people within it, creating another £17 billion per year industry.
http://www.telegraph.co.uk/news/uknews/law-and-order/5115189/Illegal-drugs-cost-the-country-16bn-a-year-says-charity-Transform.html
Meanwhile, farmers across the country currently receiving £13,500 per year in EU subsidies for leaving lands fallow, working on current American market prices and exchange rates, are actually missing out on around £30,769.23 for hemp and £769,230.77 for legal cannabis per ACRE! The UK farming area is approximately 17.2 million hectares, made up of roughly 212,000 farming units, or holdings, each with an average size of 77ha. With legal weed, farmers would be contributing one hell of a lot more to UK GDP than just 0.7%.
In comparison, the legal cannabis industry, which has expanded year on year for two years despite recessions across multiple other industries, in Colorado is now turning over around $125mn per month.
http://www.washingtontimes.com/news/2016/sep/14/colorado-sets-new-record-for-marijuana-sales-after/
For every dollar spent on cannabis, three more are realised in the wider economy. This effectively means that Colorado is experiencing $500mn worth of economic activity per month. To put that into perspective, that's $1000 worth of economic activity, per person, per month, in a state with a population of five million people. Or $6 billion worth of economic activity per year, stemming from recreational and medicinal cannabis. The UK has a population of 65 million, a customer base some thirteen times larger.
If we take that $6 billion, multiply by 13 ($78 billion), then adjust for current exchange rates, that works out at a potential economic impact of around £64 billion per year. That will go some way to plugging that £66 billion hole the Tories would like us to contend with.
Last year the Colorado cannabis industry was a $1bn dollar industry with $135 million in taxes paid to the state. Unlike eBay who paid £1.1 million for £1.1 billion worth of UK industry.
https://www.theguardian.com/business/2016/oct/08/ebay-pays-11m-uk-tax-on-revenues-it-told-us-investors-were-11bn?CMP=share_btn_fb
$35 million worth of those taxes went into school construction programs. The kind of investment UK state schools could do with seeing as 75% of them have asbestos and the government have given up on any and all pretence of compassionate conservatism by removing their duty of care to schools this week with regards to making sure they have fire sprinklers installed, at a time that they are hammering firefighters.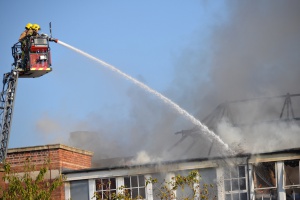 https://www.fbu.org.uk/blog/government%E2%80%99s-ruthless-decision-school-sprinklers-huge-mistake#.V_wJdeBEZMs.facebook
http://www.adjacentgovernment.co.uk/lg-edition-003/asbestos-schools-time-better-management-2/8987/
The banks are going into meltdown over Brexit and threatening to leave the UK.
http://www.express.co.uk/finance/city/720416/Banks-threaten-to-LEAVE-Britain-unless-Theresa-May-gives-Brexit-details
I've never really held an opinion on this whole debate, but make the most of what is clearly a bad situation. Austerity and prohibition are both political decisions driven by the banks. A debt based economy founded on scarcity means high profits on rare products.
The way I see it, they're causing the issues that are damaging our society so let them go. If our farmers are able to employ thousands of people working on hemp and cannabis farms across the country, won't they be the new bankers with the jobs and industry that people require? Farmers would be the real wealth creators.
These same bankers are taking YOUR pensions and investing them into an unsustainable, $5.3 trillion per annum subsidy pot for fossil fuels. Is it any wonder that with so many MP's connected to energy firms that they would overturn local democracy to introduce fracking to Lancashire?
http://www.independent.co.uk/voices/fracking-is-the-fossil-fuel-dinosaur-of-yesteryear-committing-to-green-energy-and-rejecting-fracking-a7351136.html
https://www.opendemocracy.net/uk/al-williams/lancashire-fracking-go-ahead-prompts-nationwide-opposition
https://www.theguardian.com/environment/2015/may/18/fossil-fuel-companies-getting-10m-a-minute-in-subsidies-says-imf
http://energydesk.greenpeace.org/2015/10/27/energy-files-who-is-on-the-government-committee-quietly-pushing-through-the-latest-rules-on-fracking/
Like it or not, the prohibition of cannabis is affecting you in ways you don't even realise. Imperceptible abstract things that you don't think affect you. Whether it be an under funded NHS, your pension pot, climate change, fracking, council cuts, all of the injustices currently being visited upon the UK, can be completely smashed with one resource!
The industrialisation of recreational and medicinal strains is leading to high wage, high employment, high tax economies, that are transforming communities. Do you really want to put a medical only model into the hands of the very people who restrict it from us all??