On world cancer day, I'm sure the irony of Jeremy Hunt being in the US to talk about patient safety isn't wasted on any of us. Let's take a look at the situation.
As 20 hospitals have issued a black alert in the last month, doctors are being shown on TV having to choose between saving the life of OAP who is bleeding to death and a man needing lifesaving surgery to remove a cancerous tumour.
Cancer patients are being left in A&E for hours on end, along with many other seriously ill patients, and surgeries are cancelled due to a chronic lack of beds, and under funding.
Cancer rates are now predicted to increase nearly six times faster in women than in men over the next 20 years, with obesity partly to blame, experts predict.
As several of the obesity-related cancer types only affect women, the growing number of people of both sexes who are severely overweight is likely to have a greater effect on incidence of the disease among women, according to the analysis by Cancer Research UK.
Something any working women may want to think about, is that there has been a 70% fall in employment tribunal cases due to charges being introduced that are adversely hitting women and the low paid. Which most of the time are one and the same thing. Especially it would seem if you're working class. A recent study has suggested that the working class, earn on average £7000 per year less than colleagues from affluent backgrounds.
This is at a time when cancer rates currently stand at one in two.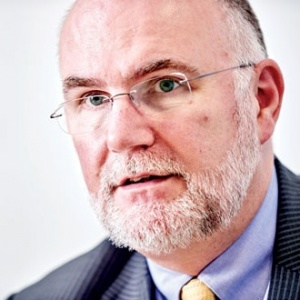 The chair of the British Medical Association, which represents doctors, has told the World at One that "chronic underfunding" is being "deliberately applied across the health and care systems".
Dr Mark Porter said "the system itself doesn't have the resources to cope."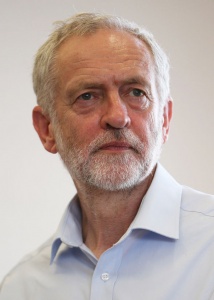 Jeremy Corbyn has rightly pointed out that this is due to NHS privateers making huge sums of money at tax payers expense. £262m a year, or the equivalent of 7000 junior doctors, is milked from the NHS every year, thanks to a Tory loophole on drug rebranding, as they redirect your attention to so called health tourists.
They don't want you taking too much notice and seeing the extra 50,000 winter deaths we've had that Theresa May denies knowledge of.
Seeing as the number of nursing applicants has seen a 23% drop in 2016, due to the scrapping of bursaries, I don't suppose that will be much of an issue.
It looks as though they'll be taking the £350 million per week promised for the NHS from Brexit (which coincidentally, MP's were caught laughing about how hard its going to hit ordinary folk not so long ago), and handing it over to US private health firms, as former Tory health advisor Nick Seddon, now Executive Vice President of US firm Optum only four months after joining, gets actively involved in the NHS privatisation.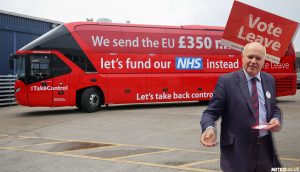 This comes as Theresa May 'suggests' that the NHS could be part of a trade deal with the US in the wake of Brexit.
I'm inclined to agree with Dr Mark Potter that the NHS simply doesn't have the resources it needs. However whereas he's talking money, I'm talking drugs! Our obvious Mary Jane being the saviour we need at present.
Whilst the Bank of England has raised the UK growth forecast for 2017 to 2%, investment experts are predicting an explosive year for cannabis, with the industry growing as fast as broadband in the 2000's, as weed enters the Toronto Stock Exchange, and California looks to start building its own $7 billion empire.
The recreational industry is doing so well in parts of Colorado, cancer patients have been getting their meds for FREE for the last year! The Oireachtas Health Committee has made several recommendations in its report on medicinal cannabis, also including making it free of charge.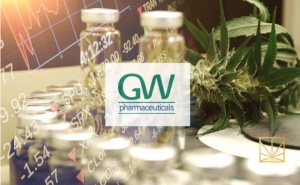 I have no doubt a lot of those cancer patients across the UK would be welcome of some relief from their symptoms. However GW Pharma of Kent don't give a toss about their countrymen as they sit on their patent for the treatment of cancer with cannabinoids until they can cash in on it at an extortionate mark up!
There's always the option of taking matters in to their own hands like Jessica Olson of Australia did, rather than go under the knife. Or UK campaigner and trialist for GW's Sativex, Michelle Anne X who has vowed to carry on breaking the law to treat her MS until the legislation is changed.
As pointed out earlier, obesity is playing a big part in UK cancer rates. A condition which in 2014 was costing the NHS £47bn per year! The study at the time concluded it was a bigger cost to the UK than war and terror. So maybe we can take some notice of a study recently released by investigators from the University of Nottingham, School of Medicine, which concluded that THCV "significantly decreased fasting plasma glucose" levels and improved pancreatic cell function, to save a few quid. Diabetes is a condition that is responsible for 135 per week, or 7020 amputations in the UK per year.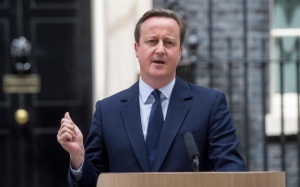 But then again anything that is positively associated with cannabis is simply overlooked in this country. Take David Cameron for instance. As he takes up his position at Alzheimers Research UK, he is quoted as saying;
"Dementia is not inevitable and research is our greatest weapon against it.
"I'm committed to helping Alzheimer's Research UK transform the lives of those affected by this life-shattering condition."
He's right! It isn't inevitable! According to a paper published by the British Journal of Pharmacology in 2014, its actually preventable with cannabis! I've got no doubt he'll ignore that study though as he carves out his part of the £250 million currently being set aside for a UK wide research project on the subject.
Then there's always chrons and colitis which it is estimated that in the UK 115,000 people have Crohn's disease and 146,000 have ulcerative colitis. 9000 of whom per year undergo ileostomy, which is where the small bowel (small intestine) is diverted through an opening in the tummy (abdomen).
Meanwhile back in 2013, Scientists at Meir Medical Center in Israel found that subjects who smoked weed, went in to complete remission. Incidentally, Israel have also made moves to decriminalise in recent weeks (along with Georgia), as well as fund research in to 13 agricultural projects.
16,000 operations out of the system per year may not seem a lot, but add in recovery and other expensive drugs that can be negated with a homegrowing model, and that's a massive saving to the NHS and the suffering of tens of thousands on a daily basis.
2876 surgeries were cancelled last month in Ireland alone.
If someone's not going in to get a limb amputated because of diabetes, or get parts of their guts removed due to chrons, then that frees up space and resources for other patients.
If they want savings, then the American cannabis market is where to look. Last year it saved Medicare $165 million, and is predicted to save it $500 million per year with full legalisation. They may also want to consider that people in Canada and America spent $53 billion on cannabis in 2016.
A multibillion dollar industry that's preventing Alzheimer's in millions of people, while providing meds for those most in need and saving Medicare hundreds of millions in the process. Seems like a no brainer right??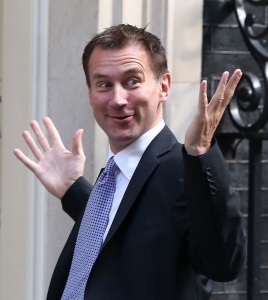 Jeremy Hunt et al, it would seem, would far rather pursue their current agenda of economic eugenics, that has health professionals from all over the service, screaming from the roof tops about a crisis that is getting worse with over worked and under resourced staff, who are calling his proposals pie in the sky, as ministers announce that health spending per person will be cut again.
They all may want to drop what they're doing and take a sneaky peek at Nova Scotia where it has been ruled that an employee insurance plan should pay for medical marijuana in a potentially precendent setting case brought by Gordon Skinner. One for any legal types to get their teeth in to. Especially with the Tories and UKIP wanting to move to an insurance based system that no one will be able to afford. An appointment with your GP could potentially cost £145, as Theresa Maybe's cabinet oversee the biggest rise in inequality since the Thatcher years, which has made saving pointless as even those working are choosing between heating and eating.
Seeing the same GP each time they visit the doctor can reduce avoidable hospital admissions among older patients, a study published in the British Medical Journal has found. Since legalisation, seniors use of cannabis has risen 250%. 13,000 of them are about to be forced in to care homes against their will. A home growing model for them could save the NHS even more money, while a legal sales market would allow them to stay in their own homes.
That way the NHS could afford wheel chairs for the disabled rather than have people crowd fund for them, like Linda Burnip, co-founder of disability rights group Disabled People Against Cuts (DPAC), is currently having to do for her son.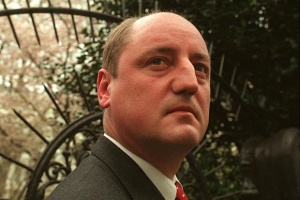 As lord Monson demands a "war on skunk", that he blames for his sons suicide, Colorado is to use taxes earned from the same substance to treat substance abuse and addiction, while LA rehab centres are allowing addicts to recover by using cannabis as an exit drug to their issues.
A lack of understanding and stigmatisation about his use were probably far greater factors in his choice.
Maybe Lord Monson should do some research in to the National Academy Of Sciences recent call for the rescheduling of cannabis and look at the research being done across the globe before talking about something he obviously has no clue about.
Understanding is something the police are currently asking for in their treatment of Judah Adunbi after they tasered him in the face as a suspected drug dealer, which Vince Howard, Bristol's police federation chairman, claims is 'doing what the public expect'. I don't care if he was a drug dealer or not. Tasering a pensioner in the face isn't what most of us expect of our police!! I find it hard to muster any sympathy for someone who is doing a job they're patently incapable of.
While the post office, and ironically job centres, face closures and redundancies, the cannabis industry is expected to double or even triple its workforce in the coming years. That's half a million high salary jobs, in high tax receipt economies. Makes sense right??
With 15% of taxes going to schools, we could compensate for the 98% of schools who will have their per-pupil funding cut, with an average loss per primary pupil of £339, and £477 per secondary pupil.
I hope those redundant advisers don't end up getting hounded by Atos. They still expect people in hospital fighting for their lives to be able to attend appointments. Or how about Capita who are getting bonuses for taking people off sick pay? Which industry would you sooner work for?
Prohibition is a lie! Austerity is a lie! The politicians lying to the public on these subjects, should as Gina Miller has called for, be sacked and done for fraud!