Today, shadow chancellor John McDonnell has told the BBC that Britain needs an interventionist government working with the private sector. Mr. McDonnell said the UK would borrow in the short term for long-term investment and the "prosperity of the future".
http://www.bbc.co.uk/news/uk-politics-37468209
May I suggest that instead of borrowing, the intervention that Britain needs post-Brexit for long-term prosperity, is cannabis?!
At present, just about every aspect of the cannabis industry is expanding on a global scale. The former chief economist of the International Monetary Fund, Ken Rogoff, is warning though that China's slowdown is the global economy's biggest threat.
"China is going through a big political revolution.And I think the economy is slowing down much more than the official figures show,".
http://www.bbc.co.uk/news/business-37468566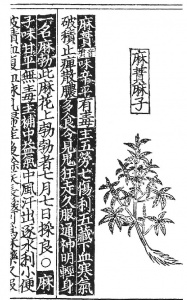 China is a country that I see being a potential world leader when it comes to what will eventually be the world's biggest industry. With over 300 medical cannabis patents already filed with the WIPO (World Intellectual Property Organisation), and the world leader in graphene patents with almost 8000 already filed and five industrial parks in construction, a material that costs $500 per ton from cannabis, it makes sense that a country with a long cultural history with this plant would lean on it as a material resource again!
http://www.prnewswire.com/news-releases/global-and-china-graphene-industry-report-2015-2018-300225753.html
http://www.independent.co.uk/news/world/asia/as-cannabis-is-widely-legalised-china-cashes-in-on-an-unprecedented-boom-9039191.html
Now that the Labour party has said they will ban fracking should they get into power at the next election, this gives farmers across the country to be a part of the cannabis industry revolution. Seeing as the Chinese are our partners in Hinkley, surely some agreement can be reached where the funds for Hinkley, which has already been said will be obsolete in ten years time when it's finally finished, could be diverted into graphene production instead of for our energy needs?
http://www.telegraph.co.uk/business/2016/09/15/hinkley-point-will-be-obsolete-before-it-even-starts-but-theresa/
Instead of borrowing vast amounts, why not put our farmers to work creating industry? Our farmers currently have the potential to be making £30,769.23 for hemp and £769,230.77 per acre for legal cannabis! If we can generate that amount of industry from a single crop, why do we need to borrow from banks that have time and again shown themselves to be the major cause of misery across the country?
http://www.independent.co.uk/news/uk/crime/london-is-now-the-global-money-laundering-centre-for-the-drug-trade-says-crime-expert-10366262.html
Even using just hemp, not only do we have the opportunity to completely de-carbonise and upgrade our energy networks, but we also actively contribute towards sorting out the antibiotics crisis we are currently experiencing at the same time.
At present gold stands at £33.26 per gram. Cannabis concentrates can range anywhere from $25 (£19.32) up to around $70 (£54.08). That makes cannabis concentrates worth more than gold in a legal market! You don't have to hunt as hard for weed as you do gold either. It also generates a lot of well-paying jobs. Around 150,000 people are currently employed, but even entry-level positions are paying TWICE the minimum wage.
http://www.cbsnews.com/news/where-the-jobs-are-americas-marijuana-industry/
http://www.monster.com/career-advice/article/booming-legal-marijuana-industry-has-jobs-that-pay-50k-to-90k
If people were making those sort of wages, maybe they wouldn't be crying down the phone to Concentrix, absolutely suicidal at the thought of losing their tax credits.
http://www.bbc.co.uk/news/business-37427990
This comes on the same the day that the Children's Society have suggested that an estimated 2.4 million children in England and Wales live in households with problem debt.
http://www.bbc.co.uk/news/business-37439929
This system of debt doesn't just affect children's mental health, it can also manifest physically. Hippocampus and amygdala – brain areas associated with learning, memory, stress regulation and emotions – are connected to the rest of the brain in poor children "in ways we would consider to be less helpful in regulating emotion and stress," professor Deanna M. Barch, researcher at Washington University St. Louis and leading author of the study, said in a press release.
This means pre-schoolers living under low-income circumstances are at a high risk of developing depression as early as at the age of 9 or 10, according to the study published in the American Journal of Psychiatry.
https://www.rt.com/news/329360-poverty-depression-brain-changes/
This is something that Britain's top psychiatrists highlighted earlier this year.
http://www.mirror.co.uk/news/uk-news/britains-top-psychiatrists-warn-tory-7253583
These are the same parts of the brain that a study carried out in the Netherlands by European Neuropsychopharmacology, confirmed the positive effects of THC upon, stating that;
"…our study shows that THC administration induced a network-wide shift from a bias for negative emotional content towards a bias for positive emotional content. This was accompanied by a reduced ability to recognize stimuli with a negative emotional content. These findings add to existing evidence that implicate the endocannabinoid system in modulation of emotional reactions, and support a previously suggested role for the endocannabinoid system in abnormal emotional processing associated with various psychiatric disorders."
http://www.sciencedirect.com/science/article/pii/S0924977X13001958
Yet we continue to give our kids handfuls of toxic antidepressants and expect them to get on with things!! Lifestyle choices have also been highlighted today as a £11bn drain on the NHS. In particular when it comes to conditions such as type 2 diabetes and smoking-related bronchitis, which Public Health England (PHE) are claiming is a new and untreatable epidemic.
http://www.bbc.co.uk/news/health-37451773
In multiple studies now cannabis has been shown to regulate blood sugar and lower insulin resistance. In fact, Irish MP Aodharn O Riordain, called for its legalisation earlier this year as the Irish are predisposed to the condition. Albeit anecdotal at present, there are also plenty of reports of people using cannabis oils to successfully treat COPD. Including a personal friend of mine who has reported fantastic results.
http://www.diabetes.co.uk/recreational-drugs/cannabis.html
http://noliesradio.org/archives/102108
So I guess a lifestyle choice when it comes to treating these conditions is called for. Stick to what the docs give you, or get a grow on the go.
The simple fact of the matter here is that the intervention John McDonnel requires for the UK is the cannabis industry! This one resource can provide enough jobs, energy, and medicine for all.
The Tories like to make a big song and dance about how 'harmful' cannabis is to mental health. I would suggest, given the evidence, the Tory party policies of austerity and prohibition, are evidently far more damaging!
The intervention Westminster needs is from UK cannabis farmers before anyone else!!