Major names such as BP, Cadbury's, eBay and Apple are amongst a list of names over the last year who have avoided taxes in the UK to the tune of billions!
At least six of Britain's 10 biggest multinationals — including Shell, British American Tobacco (BAT) and Lloyds Banking Group — paid no UK corporation tax in 2014 despite combined global profits of more than £30bn.
http://www.thesundaytimes.co.uk/sto/news/uk_news/article1662903.ece
For those of us with an interest in all things cannabis, the name of British and American Tobacco being in there should set some tongues wagging. Further details here;
Other companies making headlines;
The American owners of Cadbury's milked UK taxpayers this year by paying nothing on profits of £177 million in 2015, which under the standard tax rate would be billed at £36 million. And they've gotten away with it for the past six years.
Netflix paid less than £400,000 (€441,775) in UK corporation tax last year as the TV and movie streaming service revealed revenues of £36.5m (€40.5) in the UK.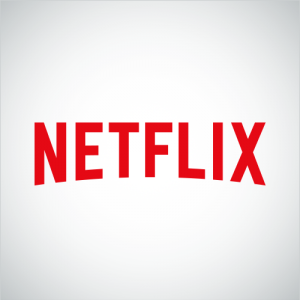 https://www.theguardian.com/business/2016/oct/13/netflix-uk-corporation-tax
Facebook paid £4.16m in UK corporation tax last year, as it expanded its business in the UK.
http://www.bbc.co.uk/news/business-37600891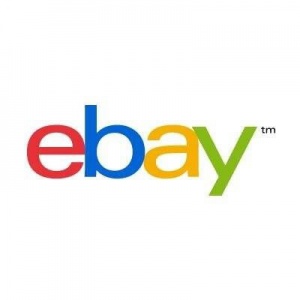 EBay paid only £925,000 corporation tax on UK sales topping £1billion last year, its latest accounts show.
http://www.mirror.co.uk/news/uk-news/ebay-paid-just-925000-corporation-9009283
British music app Shazam paid no UK corporation tax last year despite making gross profits of £32.9million
http://uk.dnsiskinky.com/item/306135_british-music-app-shazam-paid-no-uk-corporation-tax-last-year-despite-making-gross-profits-of-32-9million
Even former Chancellor George Osborne 's family firm has paid no corporation tax for the eighth year in a row.
Accounts filed at Companies House show the company behind posh wallpaper and fabric maker Osborne and Little had a turnover of nearly £32million in the year to March 31 this year.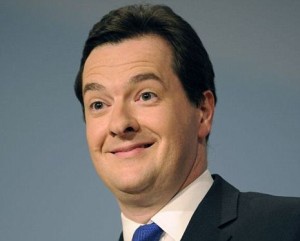 http://www.mirror.co.uk/news/uk-news/george-osbornes-family-firm-hasnt-8978990
car rental firm Avis has paid no UK tax for 5 years despite making £9.3m profits here last year alone
http://www.thevehiclesite.co.uk/news-article/TAX-BRAKE-Brexit-tax-car-rental-firm-Avis-has-paid-no-UK-tax-for-5-years-despite-making-93m-profits-here-last-year-alone
Starbucks pays UK corporation tax of £8.1m
The tax contribution for 2015 was only slightly less than than the £8.6m it paid over the 14 years after its 1998 UK debut, despite £3bn worth of sales in that time.
https://www.theguardian.com/business/2015/dec/15/starbucks-pays-uk-corporation-tax-8-million-pounds
Uber's main UK business paid only £411,000 in tax last year
Taxi app's turnover doubled to £23.3m but income was earned by giving unspecified 'support' to other firms, accounts show
https://www.theguardian.com/business/2016/oct/10/ubers-main-uk-business-paid-only-411000-in-tax-last-year
Twitter's British operation paid £1.24m in tax last year as staff enjoyed a £12.5m shares windfall.
The US technology company, which is the subject of rumours of a potential acquisition by Google, Disney or computing company SalesForce reported a rise in UK revenues of 30.5% to £76m in 2015….
https://www.theguardian.com/technology/2016/oct/03/twitter-uk-tax-revenues-staff-shares-2015-results
Apple pays a tax bill of £17m – despite UK sales of £1.3bn
http://www.mirror.co.uk/news/business/apple-pays-tax-bill-17m-8282805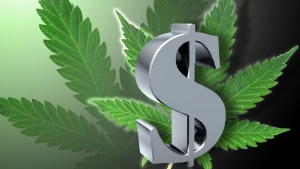 Despite technically being illegal on the federal level, cannabis businesses must file taxes to the Internal Revenue Service—and they may pay as much as 70 percent in taxes to the feds.
http://www.thedailybeast.com/articles/2016/02/18/feds-slap-70-tax-on-legal-marijuana-businesses.html
Despite this, the industry is still handing over record breaking tax receipts;
Marijuana-related tax revenue in Colorado totaled $129 million over the 12-month period ending May 31, 2016 – well exceeding initial estimates of $70 million per year, the report found. In Washington, tax revenue totaled $220 million for the 12-month period ending June 30, 2016. Regulators had initially projected that retail sales would bring in $162 million in new annual tax revenue. In Oregon, marijuana-related tax revenues are yielding about $4 million per month – about twice what regulators initially predicted. (Alaska has yet to begin collecting tax revenue from cannabis businesses.)
http://blog.norml.org/2016/10/17/report-tax-revenue-from-retail-marijuana-sales-exceeds-expectations/
And is predicted to be a $44 billion industry by 2020, as it grows exponentially across multiple states.
http://www.cbsnews.com/news/legal-marijuana-a-44-billion-business-by-2020/
Once full legalisation goes through with proper taxation, $28 billion dollars per year in taxes are expected to be collected nationally.
http://www.vox.com/2016/5/14/11665288/marijuana-legalization-tax-revenue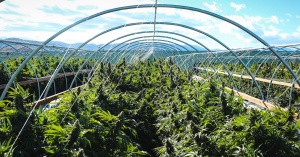 Like it or not, the prohibition of cannabis is affecting you in ways you don't even realise. Imperceptible abstract things that you don't think affect you. Figures like these prove it! Whether it be an under funded NHS, your pension pot, climate change, fracking, council cuts, all of the injustices currently being visited upon the UK, can be completely eradicated with one resource!
The industrialisation of recreational and medicinal strains is leading to high wage, high employment, high tax economies, that are transforming communities. Do you really want to put a medical only model in to the hands of the very people who restrict it from us all while milking it for all its worth?
Prohibition of cannabis, much like austerity, are both unnecessary political choices! And both are lies! Clearly, there are other ways, and the cannabis industry is forging them!