In a week when fake news and outright lies have been making all of the headlines, it's nice every now and again to sit back and sift through what we're told to make sense of it all. Especially when it comes to our broken political system and how it pertains to what's happening elsewhere in the world of weed.
I guess the appropriate place to start would be Paul Nutall. He's not having the greatest of weeks our Paul is he?
His gaffer Fraudage, the man who's won nothing ever, has told him he has to win in the Stoke by election this weekend to secure the future of UKIP. This, from a man who has never won any sort of election, and refuses to campaign alongside him amid rumours of a split at the top of the party!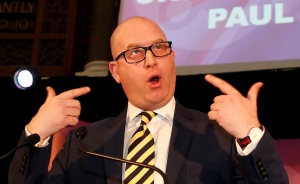 To be honest, I think if that's the result that UKIP are waiting on, I hope they're as disappointed as they were in Lydbrook and Ruardean, Forest of Dean this week having lost their seat to the Green Party with a 27.9 point bounce, as their vote share dropped by 12.2 points.
They certainly deserve going under at last after a week of cock ups that has seen Nuttall's press officer, Lynda Roughley, resign after he lied about losing close friends at Hillsborough, much to the dismay of the families of the 96, which has led to the mayor of Liverpool, Joe Anderson, to call for Nuttall to stand down as MEP. Maybe Mr Anderson would like to go further and ask UKIP to remove themselves from Liverpool altogether after their multimillionaire donor, Aaron Banks, accused the city of "milking" the tragedy which he regards as an 'accident' rather than the unlawful killings the courts have found them to be. They could have a campaign similar to the one held in the city this week to "shun the sun".
How about U'R Krap UKIP!?
You have to admire the audacity of the guy though. Despite bottling out of a hustings in Stoke, Nuttall still turned up in Bolton to offer a teary eyed apology for telling porkies, that he insists is just a media smear campaign! If you're mug enough to fall for that load of old codswallop then you deserve all you have coming under a right wing totalitarian regime!
As well as the debacle that is the life and times of Paul Nuttall, the rest of their party isn't doing so well either. The former chairman of UKIP, Arthur Misty Thackeray, was this week sentenced to 270 hours of unpaid work after admitting 10 sexual offences involving phone calls to women.
Jane Collins, UKIP's Home Affairs spokeswoman, has gone all out Trump during a speech to the party's conference in Bolton that "hundreds" of illegal immigrants were not being arrested when they are caught.
When later challenged about the claim, Ms Collins said her comment was a "direct quote" from Sussex Police. However, a spokesman for the force told The Independent it had no records of this statement. He added that the number of illegal immigrants found by police in the region had in fact significantly reduced in recent months, with just three recorded in the last 60 days.
As the icing on the cake for UKIP's Bolton conference, a group calling itself "Christian Soldiers", distributed a leaflet accusing Christians who voted to remain in the EU of committing "spiritual treason against almighty God and his kingdom"
Any comparisons to Saudi Wahhabism and ISIS, or Israeli Zionism and the IDF, would just go over their supporters heads I have no doubt.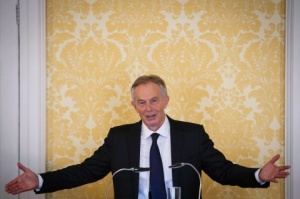 Nuttall isn't the only known liar to be making headlines in British politics though. We also have Blair (is it just me, or is he looking more and more like the preacher from Poltergeist 2?) shouting about how people voted in the referendum "without knowledge of the true terms of Brexit". The Vote Leave director Dominic Cummings has openly admitted that Brexit would never have won without all the £350 million for the NHS lies. If there's one person who's going to know about making bad decisions, based on lies, despite huge public outcry, its going to be Tony Blair!
Then there's his Labour ally Angela Eagle whose Wallasey CLP have been cleared of any wrong doing after she accused them of homophobia and intimidation.
Then there's Boris Johnson, the mop headed muppet who stirred the Brexit pot before passing it off as someone else's problem, who tried to ridicule Blair by saying that he's insulting voters. At least for once, he's not outright lying to them like BoJO did! As he tries to fleece the foreign aid budget of £700 million to counter Russian aggression in the Ukraine, just as a truce between Russia-backed separatists and the Ukrainian army will come into force, maybe it should be questioned?? Especially when its coming from a man who considered the killing of 140 wedding guests as insufficient reason to stop selling arms to Saudi according to correspondence between him and international trade secretary, Liam Fox.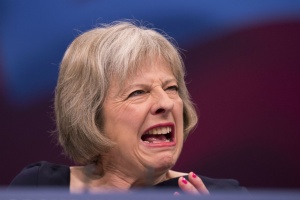 But by far the biggest whopper of the week was reserved for Theresa May and highlighted by every UK cannabis activists favourite drug tsar, Dr. David Nutt. In an interview this week he is quoted as saying;
"She comes from quite a religious background and she has a religious, what you might call an extremist position, about drugs, except alcohol,"
She has spoken before about how her Christian faith helps her make hard decisions. Let's take a look at the evidence for that though.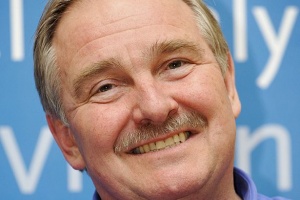 I'm not a particularly religious person, but certain things I do remember from school. Like how the bible tells us that Jesus healed the sick and fed the poor. Some scholars believe he did this with the aid of a sacred anointing oil made from a plant referred to in the bible as Kaneh Bosm. A little known Polish etymologist from the Institute of Anthropological Sciences in Warsaw', Sula Benet, was the first to offer solid evidence that Kaneh Bosm, is actually cannabis in 1936.
In that spirit, lets look at some of this week's headlines and what's going on elsewhere.
Analysis previously published by Age UK suggests almost 1.2 million people aged 65 and over do not receive the care and support they need with essential daily activities such as eating, dressing and bathing. That figure has shot up by 17.9% in just a year and almost by 50% since 2010, with nearly one in eight now living with some level of unmet need, it says.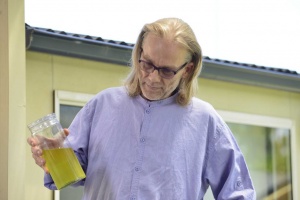 Meanwhile, down under, faced with similar issues, Australians are taking matters in to their own hands. It was reported this week by Express Advocate of NSW, that the central coast has become one of the nation's biggest underground supply networks of cannabis oil in the region as thousands of sick and dying people turn to radical alternative treatment. Whereas the Tories would have us pay for appointments to see GP's (like we don't already through NI), Australian GP's are sending patients to black market suppliers of medicinal cannabis because prescribing it legally falls into the too hard basket. One of them, Mark Rayner, has gone public, despite the threat of criminal penalty, and is daring police to charge him!
Anyone with half a brain knows that things like this are already going on across the UK. how widespread they are is anyone's guess.
A situation that will likely only get worse with the closure of another 19 hospitals and the NHS struggling fill 24,000 nursing vacancies. I don't see the addition of G4S, Maximus or A4E aiding that situation given their track record! Things have become so severe that 30 health charities, including the Teenage Cancer Trust, National AIDS Trust and Motor Neurone Disease Association, have raised the alarm about NHS England "restricting and rationing treatment" because of underfunding, especially for patients with rare and complex conditions. The groups from the Specialised Healthcare Alliance said this rationing is taking place without sufficient public scrutiny.
The BMA are warning that the NHS needs £9.5bn upfront to secure its future. Meanwhile, across the pond in Oregon, cannabis businesses are flooding the state with cold hard cash! With one in four local pharmacies threatened with closure, an industry that has more dispensaries than McDonalds and Starbucks combined, Should be able to fill that gap. I can't imagine many people complaining about health tourists when they are also creating a multi billion pound industry at the same time. 48% of visitors to Colorado last year cited legal cannabis as one of the main reasons for their visit. When you consider that people in Canada and America spent $53 billion on cannabis last year, that's quite a lucrative industry and a lot of patients with complex needs catered to.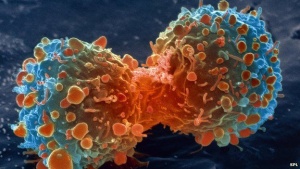 One in two of those born after 1960 in the UK will be diagnosed with some form of cancer during their lifetime. Home growing and social care models, much like the aforementioned illegal Australian one, can be doing their best to combat those figures. Especially seeing as research from University of Sidney has shown that treating pancreatic cancer with cannabis is "very promising".
Or there's always the straight forward medical models that Peru, New Zealand, Guam, Columbia, Thailand and South Africa have all announced this week.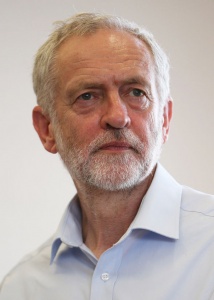 Jeremy Corbyn has rightly pointed out that people are dying at the hands of the government's austerity policies. This is confirmed by research from the London School of Hygiene & Tropical Medicine, Oxford University and Blackburn with Darwen council, which has concluded that 30,000 excess deaths occurred in 2015 due to Tory funding cuts. Something that Theresa May would rather airbrush over, or just ignore outright ignore like she did when asked about the closure of maternity wards in Cumbria last week.
Theresa May might like to think of herself as some sort of women's rights advocate, but its Scottish firebrand, Mhairi Black, who is owning the fight for women's rights at present. As such, an industry that has the same GDP as Antigua, in a state that has a population similar to Scotland, where women are in leadership positions in 63 percent of potency and safety testing labs and in nearly half of companies that make and sell edibles and other products, should be one that grabs her interest. It may also grab Diane Abbot's as she talks this week about facing racism and misogyny to become an MP, to know that LA have introduced legislation to make sure that a percentage of all stores, are owned by minorities. A gesture to make up for the disproportionate amount of minorities put through the penal system thanks to the failed racist policies of the war on drugs.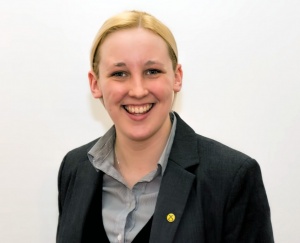 Maybe they would like to drop the group of ladies from Austin who are secretly using cannabis to combat post natal depression. I have no doubt women across the country will be needing something to chill them out to cope with an increase in maternity ward closures. Especially at a time when the UK has been warned about levels of air pollution in cities across the country by the EU. Air pollution has been linked to asthma, heart and lung diseases, contributes to 40,000 early deaths per year, and has been linked to premature births. As mentioned in previous articles, a resource that can sequester 325kg of carbon from the atmosphere for every ton produced, would be very beneficial at present for clearing the atmosphere of at least one major green house gas. Which will come in quite handy as our oceans oxygen levels are decreasing due to increasing amounts of carbon.
The cannabis industry is one that all women should be taking interest at present. As parents working under the corporate tax screw that is zero hour contracts, which statistics show that women and over 55's are now among the highest demographics on them, could miss out on free child care, it has been revealed that around 19 million people, the majority of whom have jobs, have less than £95 in the bank. Food and fuel going up 1.8% is predicted to send another four million below the poverty line, as a third of the UK live on inadequate incomes. This, compared to stable employment in an industry with salaries that can range from $50,000 per year and up! A ground breaking bill filed in Oregon will now protect cannabis users from being fired, which has had a knock on effect to 3 states now dropping pre-employment drug tests as Colorado reveals it's first of a kind guide to cannabis workers rights.
No one wants to end up homeless living in a tent like homeless mother of four, Nichola Claxton, who ended up on the streets after being unable to pay her rent. A recent channel 4 programme shows more women are becoming homeless and being treated far worse on the streets and by councils.
Whereas we have the religious bigotry of Theresa May against drugs, apart from alcohol, at the other end of the scale, we have a woman making a real difference to mothers and their children across the country by not allowing the enforcement of fraudulent legislation stand in the way of doing the right thing!
In a blatant act of defiance, Charlotte Caldwell announced via the press that she would be coming home to Ireland from LA where she had been receiving cannabis oil to treat her son Billy's epilepsy, with his meds, despite the fact that it could mean her facing arrest and prison. In possibly one of the most powerful moments I've witnessed in watching this industry grow for the last four years, Charlotte and Billy touched down at Northern Ireland's Belfast Airport to nothing more than friends, family, well wishers and press, as they walked to freedom! By the end of the week, Charlotte was declaring the war for medical cannabis in Northern Ireland to be over!
Who says one man, or woman, can't make a difference?
People like Charlotte and Billy who know what they're talking about are becoming the norm. Education is tipping the scales and because of that, people every day are losing their fear! That education is encouraging more and more people to come forward and urge MP's to reform our drug laws. Such as Amy Black of Dundee and Sue Cox of Wales, both of whom have come out this week and talked about how cannabis oil is treating their conditions.
Are these the 'druggies' that you want off our streets? Our wives and daughters, mothers and grandmothers, all people who are benefiting from cannabis on a daily basis!
As Theresa May makes getting the best deal for banks her absolute priority for Brexit, maybe she would like to consult her bible, in particular Matthew 21:12;
12 Then Jesus went in to the temple courts and drove out all who were buying and selling there. He overturned the tables of the money changers and the seats of those selling doves. 13 And He declared to them, "It is written: 'My house will be called a house of prayer.' But you are making it 'a den of robbers.'"…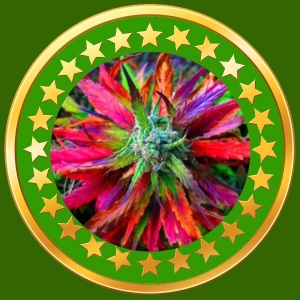 Something else that the cannabis industry is aiding in, is pushing back against the robber barons of the banks. Crypto currencies such as BudCoin are being proposed as one solution to the industry's federal banking issues, but in the meantime, credit unions are stepping in to the void to offer banking until the federal issues are resolved.
The cannabis industry also has solutions to our affordable home issues as well, which are somewhat removed the Tories ideas of building full rent houses, now that the bond market controls social housing, as the market slumps with estate agents predicting a slow down. However if you do buy one of those houses, you'll have to have a sign a gagging order before taking ownership so that news of how poorly built they are, or any compensation claims, doesn't make it in to the news.
What do you expect though when rental on an apartment is £60k per week and a house no more than 7ft wide can go on the market for £900k? Is it any wonder that 30 something's are fleeing the capital in their droves?
Meanwhile across the pond, Rona Hanson, a real estate agent who finds homes that accommodate home grows, says the cannabis real estate boom is having a knock-on effect on the residential market. Home values have gone up 13 percent since last year, she says, and a house under $300,000 will typically have 30 to 40 offers after an open house and on average sell for 103 percent of asking price. Something that those landlord MP's may want to consider after last years vote to not make homes habitable for human habitation, which has led to a £35 million hand out to 11,000 people for compensation claims because of homes in a state of disrepair.
As for proper social housing, just look to Colorado and LA, who are using cannabis taxes to build social housing. However the Tories would rather put the impetus on you with a 25% increase on council tax over the next 3 years. God forbid they should get some of the multinationals who are currently milking our system to the tune of billions in tax avoidance every year to pay their taxes!
While Tory MP's such as Tim Loughton and Damian Green like to deny that that Ken Loach movie I, Daniel Blake isn't a true reflection of the impact of their agenda of economic eugenics, stories making it in to the news say otherwise. Such as those of Susan Margaret Roberts who took her own life just two days after being informed that her PIP appeal had failed, and Paul Donnachie who was found dead in his flat after being 'mistakenly' declared fit for work. As suicides increase thanks to cuts to funding, cannabis is yet again being touted as tool to combat this epidemic by UKCSC. Which is only right seeing as states with legal weed have seen massive drops in various forms of suicide from accidental overdoses to aiding those with mental health issues through difficult times.

Day after day we are lied to by a government who are intent on carrying on a war on drugs that was only ever developed to divide communities that were against war. A fact we all know after former Nixon domestic policy chief, John Erlichman, confessed to it over 20 years ago, and has been used to great effect ever since. So to finally see the DEA crumble to public pressure and remove the kind of lies about cannabis that would make even Paul Nuttall blush from their website, is more than just a little welcome. One wonders where the rage is for a 40 year, $1 trillion war that has been based on a multitude of lies.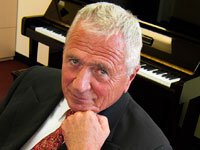 However it didn't happen without an almighty fight, fought by Jim Tozzi, who is considered as the father of the Information Quality Act. The DEA was using misleading information about cannabis; such as saying that the plant causes lung cancer, psychosis, and even permanent brain damage – all of which violate the Information Quality Act.
Day after day we are lied to by this government about the need for austerity and the dismantling of the welfare state and NHS. So to make sure those lies don't damage their economic agendas, the Tories have introduced draconian legislation that will see whistle blowers face up to 14 years inside. Yet again though, what do you expect of a group of individuals who use the official secrets act to cover for paedophiles at the very top of their party. Such as Ted Heath!
Having signed the official secrets act on a number of occasions, I can categorically say that it was never to protect vile individuals of that nature! This week it has been revealed that for around the price of an eighth (UK prohibition price £30), people of this ilk can watch live streams of kids being abused. A 70 year old Danish man has been prosecuted for 'ordering' the rape of 346 children.
Tell me, which crime would you rather the police focus their time and efforts, along with your tax contributions, on? Someone ordering an eighth for a chilled out night? Or someone ordering the rape of a child for the same price? Something to think about as funding is cut to a programme that prevents paedophiles from offending and statistics reckon there are around 750,000 men in the UK with a sexual interest in children. It makes you question what's going on when paedophiles are offered help and support for their condition, but cannabis users can face up to 14 years inside! Discrimination or favouritism?
Speaking of our kids, student debt is so high that mental health issues are increasing as one in seven is chased by debt collectors for unpaid rent when they can't afford to eat. The cannabis industry also has answers to this with Colorado having raised $425,000 from taxes to pay for higher education courses. A lot of those medical students may want to be taking notice of this as Cleveland Cannabis College opens to educate future Ohio medical marijuana workers. With cancer rates stood at one in two in the UK, we're going to be needing them!
While activists across the UK are kicking off about the announcement that Product Earth has been moved to London this year, the more I think about this, the better an idea I think it is. All of the good intentions in the world are not going to bring about progress on this debate in this country! We need money! lots of it to get things moving faster!
With Lloyds of London bringing a drinking ban between the hours of 9 and 5, maybe some of those bankers would like to take a trip along to Product Earth and see what's going on. After all, its a hemp expo and CBD is an easy touch for these type of vulture capitalists.
The Hemp Business Journal estimated that the CBD market will grow to a $2.1 billion market in consumer sales by 2020 with $450 million of those sales coming from hemp-based sources. That's a 700% increase from 2016. A market that GW are doing their very best to monopolise with lobbying across America to make sure that they're the only approved CBD provider.
Irish independent politician Michael Healy-Rae, has pointed out this week that legislation around hemp is crap! I completely agree! As do the American Hemp Industries Association who are suing the DEA for regulating it as schedule one substance.
My personal perspectives tend to lean towards all hemp and cannabis being regulated in the same way. Thailand have promoted hemp for its industrial uses in five provinces now and are also making it part of their drug law reforms. Joe Pollock, the official who oversees Nevada's medicinal cannabis project, is taking the wise move and grouping both medicinal and recreational strains together for regulation.
This also introduces a very interesting paradigm. Where do we now draw the lines between recreational, medicinal and industrial strains?
I find it amazing that for a country that prides itself on it's intellectual capacity, we do a damned shite job of proving it!! If those dry bankers want something to chill with, without getting fired, they could do worse than stick their heads in for a look around.
However, if you want to pitch an industry, you need industrious people to pitch it to. In which case, this summer, there's only one place to be! CannaCampFest 2017!
As vital as the medicinal industry, its the recreational industry that's making the real societal changes, along with changing lives on a daily basis! Get your tickets in now as they're going to move fast!
As Edward Snowden has pointed out, the answer to fake news is not to clam up!
"We talk and we share. And we point out what is fake. We point out what is true. The answer to bad speech is not censorship. The answer to bad speech is more speech."
Keep talking, keep sharing, keep pointing out the inaccuracies and outright lies! Education IS winning this war!