Happy new year everyone. At least I hope it is for you. Because for quite a few people already, it really isn't going that well.
Take Jeremy Hunt for instance who was embarrassed by Piers Morgan on live TV as he was pilloried for taking the NHS back to the
dark ages. As the Red Cross warn of a humanitarian crisis in our hospitals, some are giving up trying to get to see a doctor at A&E altogether and heading home untreated, while in other hospitals, patients die on trolleys.
Even DentAid, a third world charity are having to step in.
All of which Theresa Maybe has denied any knowledge of, as you would expect of a good little Tory.
And yet despite the fact that our nearly 900,000 emergency services work force are getting paid up to £3,300 less than they were five years ago, they have still gone above and beyond. While suited and booted PR men are rolled out in front of news cameras, the reality is spelled out by those who work for the NHS with reports of bullying and pressure to meet government targets that staff say puts patient safety at risk.
The situation look's as though its only going to get worse before it gets better with what is being called an "unprecedented" drop-off in health spending rates, that will deny NHS patients new treatments. Some of those ex pats over in Spain worrying about their health care thanks to Brexit, may want to think twice about coming home just yet.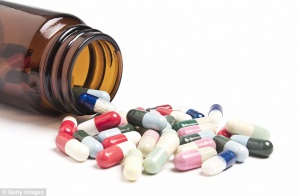 The current crisis isn't being helped by companies such as Actavis who like to hike the prices on their drugs by 12,000% in eight years. 10mg packs of hydrocortisone tablets rose from 70p in April 2008 to £88 by March 2016.
The drug is prescribed to people whose adrenal glands don't produce enough steroid hormones. Thousands of patients in the UK rely on it.
This drug price hike has resulted in an annual cost to the NHS from £522,000 before 2008 to £70m by 2015. It's this sort of thing that's putting immense pressure on the NHS – at a time when it's severely underfunded. With no extra money in sight, the NHS simply can't afford to bear the brunt of Big Pharma's potentially illegal activity.
This loophole in naming products was put in to place by the Tories and is milking the NHS of £262million a year, or equivalent to 7000 junior doctors!
The Tories are well on top of things though. The Advisory Council on the Misuse of Drugs (ACMD) recently published the findings of a study into the recent increase in drug-related deaths in the UK. The annual number of opioid-related deaths in England rose by 58 percent between 2012 and 2015. Deaths linked specifically to heroin and morphine increased by 107 per cent during the same period.
And if that's not taking care of them, then a lack of funding to mental health services has led to 6,188 deaths by suicide last year.
With 230,000 people's Personal Independence Payments (PIP) having being axed, is there a likelihood that we'll see a rise in those figures?
The procedures for claiming benefits are being made so difficult that are people actively avoiding applying for them.
John Healey, the shadow housing minister, said recently that while homelessness generally had gone up 41% since 2010, people who might expect extra care from the government were doing even worse.
Healey based his claim on figures from the Department for Communities and Local Government showing that from 2010 to 2016 the overall number of households accepted as being homeless by local authorities in England went up from 42,390 to almost 60,000.
But the increase was disproportionately high for homeless households classed as vulnerable through mental illness, where homelessness went up 53%, and for those classed as vulnerable through physical disability, where it rose 49%.
And there was a particularly sharp increase in the number of homeless households with vulnerable children, up from 25,350 in 2010 to 41,010 – a rise of 62%.
The NHS have recently handed out 10,000 'My Right to Healthcare' cards to homeless people in London so that they have some idea of how to access help.
Another factor driving homelessness has been zero hour contracts. 900,000 people across the UK are currently employed on these contracts which are being used to hold wages down, which is causing all manner of havoc for councils and the DWP as people have to continually report any changes.
At least while you're on that zero hour contract though, you have a warehouse unit to look forward to, to crash down in of a night time, with a metal bunk bed alongside 42 others! The men share one toilet, women the other.
Around one in three of the people bedding down here are in work. The night Aditya Chakrabortty went, the charity's co-founder, Sheila Scott, looked down the list of guests and identified their employers. It was a roll call of Britain's consumer economy: Starbucks, Eat, Pret. A woman who travelled three hours to work at a Co-op grocery. Pubs, McDonald's, a courier for Deliveroo.
I'm sure they'll be comforted by the fact that fat cat MP's have just given themselves another £1,000 pay rise, as the rest of us struggle along under austerity measures that has poverty running rampant throughout our society, that has has dragged 300,000 children in to the benefits cuts fiasco, and seen Victorian era conditions such as malnutrition and scurvy making a come back.
Critics have blamed a three-fold rise on poverty, cutbacks to meals on wheels services for the elderly and inadequate social care. All of which Jeremy Corbyn has laid the blame for squarely where it belongs! At the doorstep of number 10 and Theresa Maybe.
Who hasn't done herself any favours recently over Brexit. Every time she opens her mouth, something goes wrong. If its not 40% of US businesses looking to relocate, and four in 10 British businesses fearing post-Brexit skills shortages, or that any deal could take up to ten years, or that a hard Brexit could lead to the loss of 80,000 Scottish jobs, it now maybe about to drop the UK to eighth in global economic rankings.
Meanwhile across the pond;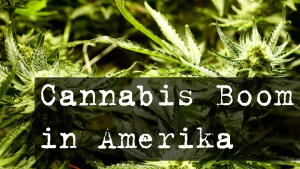 There are 122,814 legal full-time cannabis jobs in America, a work force that is predicted to double or even triple in years to come, with what is being touted as 'consistent growth like the world has never seen', as sales of recreational cannabis, become bigger than the dot com boom on the back of an annual growth rate of 25%!
3,000 of those employees are the equivalent of social carers, servicing around 48,000 people. With an industry of this magnitude, regulation is inevitable!
During a humanitarian crisis like we're currently facing, it's rapidly becoming essential!
While the Scottish Tories like to decry peoples use of cannabis, people in America are mobilising with 70,000 of them signing a petition telling the DEA to stop spreading disinformation about cannabis. This came in response to the DEA's 'Irrational and Irresponsible' rescheduling of CBD to schedule one.
One has to wonder where the UK voice countering these narratives is coming from. Bar the usual social media outrage.
The cannabis industry is carrying on unabated with Alaska having sold out over the holidays, and Colorado selling $1 million worth of cannabis on the first day of business.
As a side note, $12.3 million in legal cannabis tax revenues from Colorado, will be put towards building 1,200 affordable housing units for chronically homeless individuals as well as 300 additional units for periodically homeless individuals over the next five years. Governor John Hickenlooper also proposes taking $4 million in funds to construct 354 assisted housing units that will be paired with behavioral health services facilities over the same time frame. The Governor's budget proposal also features $2 million worth of incentives to generate 250 affordable housing units for senior citizens and individuals fighting displacement.
Which is a little different from the Tory idea of £450,000 'affordable' homes, or the prefabs to 'get Britain building again'.
Oregon's recreational sales surpassed $100 million between January and July, then hit the $160 million mark in September, indicating at the time that sales were growing. The most recent data from the Department of Revenue confirm that cannabis tax payments increased throughout the year since it started collecting them in February. In October, tax receipts statewide totalled $7.8 million, up
from $2.4 million in February.
Under Measure 91, 40 percent of marijuana tax revenue goes to the Common School Fund. The remaining money goes to help fund state and local law enforcement agencies, as well as mental health and alcoholism and drug services.
Something parents may want to consider as £3bn is cut from schools budgets, and spending is predicted to 'fall off a cliff in 2017'.
Now that Oregon is banking cannabis, both it and hemp are predicted to be the new tobacco!
A drop in teenage cannabis use, has been offset by a 250% increase in senior use, which has led to hospitals in New York to allow medical marijuana use by their patients,.
Something Jeremy Hunt may want to consider to help sedate one or two pissed off people at hospitals across the country at present.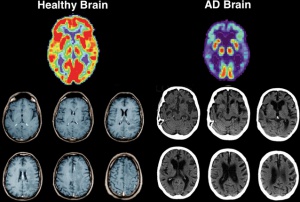 He may want to have a look at the £250 million currently earmarked for a dementia study, while also considering a study from 2014 stating that chemical compounds in cannabis likely prevent the onset of Alzheimer's disease, Parkinson's disease, Huntington's disease, and age-related dementia, published by the British Journal of Pharmacology!
Whilst progress is being made in places such as Mexico, Denmark, Israel, Germany, Ireland, Canada, Thailand, Puerto Rico, France, the UK is finally catching up with CBD finally being recognised, somewhat confusedly from what I can make out, as medicine.
The WHO are now taking the first steps to reclassify cannabis under international law, which makes a lot of sense with the appointment of new UN secretary general, António Guterres.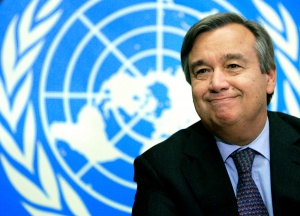 Guterres is the former prime minister of Portugal, a country famous among activists for decriminalising personal use of all drugs instead, focusing on harm reduction and addiction recovery as an alternative to criminalising a public health issue. Guterres was instrumental in getting this change passed, and the results have been spectacular.
On the industrial front, as protection camps are set up in places such as Kirby Misperton, investors controlling more than $5 trillion in assets have committed to dropping some or all fossil fuel stocks from their portfolios. Something that public servants, aka the police, may want to consider as they man the front lines of fracking sites across the country, is that they have already lost money on their pensions due to them being invested in fossil fuels.
While police over the holidays like to mock busts, I hope the irony of them doing so about a resource that can save their pensions isn't lost on them. Cutting off your own nose I believe its called. Maybe they would like to look over some of the predictions for the cannabis industry in 2017 and then maybe take a gander at where they would like their pensions invested.
As mentioned earlier, Germany are looking to be a real power in Europe on the back of cannabis, and are investing in the engineering (as you would expect) with the Multi-Combine HC 3400 — a major technological step forward that can help hemp farmers realize the full promise of the plant on a massive scale.
The first meeting of the Irish Hemp Society took place just before Christmas.
Cannabis Sativa, Inc. has entered into an agreement to acquire a 49 percent ownership stake in a 9-acre property in Los Angeles County, California with plans to lease it to an industrial hemp farmer, the company announced in a press release.
The operator will cultivate industrial hemp under the provisions of California's Adult Use of Marijuana Act, which was approved by voters during the November's General Election. The farm plans to grow its hemp organically and create products from the crop.
Kentucky are expected to triple their hemp production in 2017.
The Navajo have signed their first resolution to grow industrial hemp. The tribe has already taken steps to establish agricultural commerce in 70,000 acre farm. Which should come in handy seeing as native tribes are now fighting against Pilgrim and Trans-Pecos pipelines as well as DAPL.
Depending on how patriotic our police are, maybe they'll be looking at Robin Hood's tree and wondering if that's going to be the UK's standing Rock?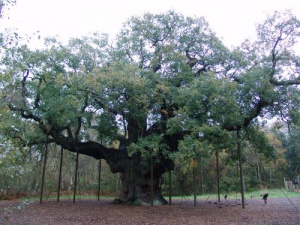 As much as the Tories like to shout about British values and patriotism, people may like to remember that Robin Hood never stole from the rich to give to the poor. He returned monies to the people that they were unfairly taxed to pay for foreign wars.
This makes Robin Hood's tree an extremely iconic venue for fighting the frackers!
By far the most exciting development, in my personal opinion, of recent weeks has come from Teewinot Life Sciences. As everyone knows, different strains of cannabis have differing ratios of cannabinoids and therefore different effects. Talk to anyone who knows about weed and strain dependencies and you'll be dragged down a deep dark rabbit hole.
Well Teewinot Life want to take the guess work out of it. They have developed a technique to produce kilogram quantities of each cannabinoid, and will begin to combine them in various ratios so that as president Rob Hunt states, "The goal is not to formulate to get people high; the goal is to formulate to get people better."
Cannabis is hitting watershed moment after watershed moment!
Now is the time to press our advantage!! The UK is in the grip of multiple crises!! Whilst the likes of the Red Cross and Dent Aid are doing what they can for dentist surgeries and A&E's departments across the country, surely those of us in the cannabis community can step up to do our bit to alleviate some pressure from our emergency support staff??
Whether you're a personal or commercial cultivator, people are desperate and dying!! Your country needs you now more than ever to step up and do something!! We can make the difference with locally sourced meds and social initiatives organised through clubs or other orgs to help those most in need. The elderly and infirm left for days on end in their homes on their own, suffering from conditions that every one of us who know about cannabis, knows can help them!
We can make a difference right now and show that this debate is about more than drugs! Its about compassion for your fellow man! Its about jobs and industry! Its about social cohesion and community! Most of all, its about people! People like you! People who know this industry can make a difference to our communities as well as our whole society.
What are you prepared to do??
Pro weed, is anti austerity! Pro weed is anti cuts! Pro weed is anti fracking! Pro weed, best of all, is anti Tory!!