As an avid researcher of all things cannabis, every now and again, you get the opportunity to sit back with a self satisfied (aka; smug) grin as some of your predictions come to fruition. Where to start??
Let's start with the banks!
Firstly, there's RBS who are about to shell out £340 million in bonuses despite having a £5 billion deficit and stand accused by customers of illegally taking money from their account, and using it to illegally pay its solicitors costs in legal cases, that have left the same customers in 'gut wrenching destitution'. The public owns 72.9% of the bank. Guess who's going to foot that bill!!
Who says crime doesn't pay?
This is despite a report that shows that cleaners are actually worth more than bankers. A study by The New Economics Foundation, has shown the social impacts of several jobs.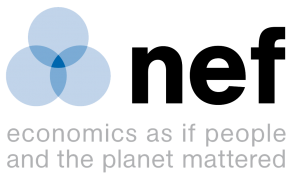 The report said tax accountants were the most destructive, laying waste to £47 of value for every £1 they created. Elite City bankers (earning £1m plus bonuses) destroy £7 of value for every £1 they create and advertising executives wreck £11 of value for every £1 they are paid.
On the other hand, the report judged that waste-recycling workers generated £12 for every £1 spent on their wages. Childcare workers create between £7 and £9.50 of value for every £1 of pay and hospital cleaners create more than £10 in value for every £1 they receive in pay.
Despite this, financial services are 80% of the UK economy. Makes you wonder who's being taken for a ride, doesn't it?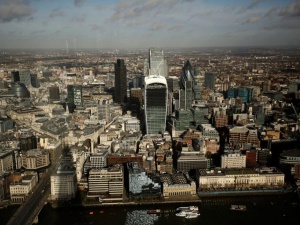 That's predicted to all end with Brexit and a potential 30,000 staff and £1.5 trillion in assets set for a possible move to Frankfurt, unless the French get their way, or Theresa Maybe and her cronies get theirs and turn the UK in to a tax haven.
The loss of those 30,000 top jobs will also affect those at the bottom such as tellers etc, who may also want to start to worry as bank of America start to open ATM only branches. The pen pusher civil servants may want to get cracking on John Mcdowell's 'working group' to investigate universal basic income as 250,000 of them are also looking at being replaced by machines. I'm sure none of them will want to end up on poverty porn such as heat or eat.
Unless they all want to crack on with austerity well in to the 2020's as is currently being predicted. Or there's always the option of catching up with the rest of the world and having a change in legislation.
If the banks do go to the continent, we can look to Colorado for something to replace them. In 2016 the state sold $1.3 billion of cannabis, with almost $200 million in taxes collected. For perspective, that's slightly more than the entire 2015 GDP for the island nation of Antigua and Barbuda. Keep an eye on Washington though as spending there is beginning to overtake Colorado.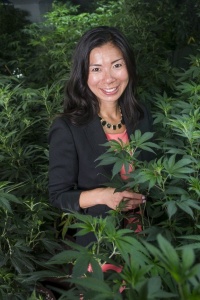 The industry has become so important to the state that Kristi Kelly, the Executive Director of the Marijuana Industry Group, has said "I absolutely believe that the dismantling of cannabis in Colorado would cause a recession,".
As she rightly points out, "The economics of this are huge in Colorado. There is a billion-dollar economic impact in Colorado, which is directly attributable or affiliated with the cannabis industry, so that equates to 20,000 people licensed in trade."
Spending on the trade has been out performing all private industries in Colorado – including coal and other mining, oil and gas, casinos, business services, general manufacturing and retail trade (incl. alcohol), for some time now. This is despite the fact the banks won't work with cannabis industry due to federal limitations, making it a cash only industry.
Something that those fighting the likes of DAPL may want to consider, is that $2.6 trillion has so far been divested from the fossil fuel industry. Divestment shows no signs of slowing down either with Seattle and Davis, California having pulled $3 billion worth of funding from Wells Fargo.
These are all figures that legalisation activists in Scotland may want to consider with their population of around 5.4 million which is pretty much the same as Colorado in the event of any indy ref 2. Especially seeing as they've just passed medicinal this week, but forgotten to devolve decriminalisation legislation to Holyrood. Scottish farmers may be wanting to jump on this as the farmers union speaks out after Westminster MPs voted against protecting the rights of EU citizens within the UK ahead of triggering Article 50, which they say is a particular concern to their industry. Farmers may want to make the most of a bumper cash crop seeing as DEFRA have done nothing to prepare for Brexit.
Wales with its population of a little over 3 million may also want take notice seeing as a leaked document has shown that Welsh industry isn't a concern for Brexit negotiations. While this may be unpopular with some, my personal opinion on the steel industry is that it is an outdated industry that has had its time thanks to modern technology. Graphene is 100 times stronger than steel and is only $500 per ton from hemp/cannabis. Its versatility as material resource was showcased recently in Manchester at a fashion show. Then there's always the obvious carbon fibre composites industry as another replacement. Two industries, one resource!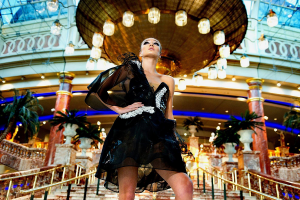 As a new equation shows that man made climate change is moving 170 times faster than originally thought, a crop that sequesters 325kg of carbon from the atmosphere for every ton produced, should be quite beneficial at a time when carbon has reached 400ppm in our atmosphere.
With Brexit threatening the Anglesey nuclear power plant maybe hemp and cannabis farmers across the valleys could do their bit towards the biomass plants planned for Holyhead, Anglesey and Port Talbot instead. How many people want live next to a nuclear power plant, next to the shore, after the news coming from Fukushima that radiation levels are so high that its making their recovery vehicles breakdown? I don't see it doing much for housing prices.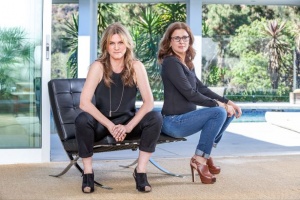 And as Bad Wolf Productions look to set up in Cardiff Bay, I'm sure a lot of those cash rich Americans going to work there will be looking for somewhere to blaze up while they're in town.
GW have been busy developing their oncology portfolio with successes in cannabinoid treatments for brain cancer, which has prompted chief executive, Justin Gover to predict that the UK has the potential to become a world leader in drugs derived from the cannabis plant. Which makes a mockery of the Charity Commission's refusal to grant Jeff Ditchfield permission to found the International Cannabinoid Research Foundation (ICRF), stating it "would not be in the public's best interest".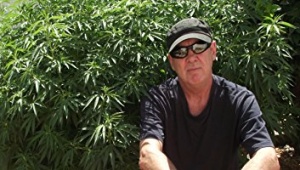 Israel already are a world leader in cannabis technologies. Despite decriminalising recreational cannabis and making moves to allow exports, the World Health Organisation (WHO) have said approval rates for exit permits from Gaza for cancer patients have dropped as low as 44 percent in October 2016, compared with 82 percent in 2014 and 93 percent in 2012.
Although Sunni's may deny themselves cannabis, in March 2014 the Grand Ayatollah Sayyed Mohammad Sadeq Hussaini Rohani in Qom, Iran issued an extraordinary formal legal ruling (a "fatwa") regarding the use of entheogens and psychoactive substances otherwise known as "psychedelics".
He ruled that it is permissible ("ḥalāl") for Shi'i Muslims to use such substances, provided it be under the direction and supervision of qualified experts.
Iran has better drug policies than the UK!! Would you believe it?? When you consider that the majority of refugees coming from the middle east are Shia from countries such as Iraq, Syria, Yemen, weed would be a hell of a cost cutter to helping a lot of these people.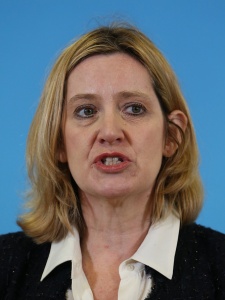 However the Tories would rather deny entry to unaccompanied and disabled children as Amber Ruud claims that saving them, would be a pull factor that incentivises children to become refugees. Personally I would suggest its the arms and support that her and her ilk give to the likes of Saudi, despite evidence of human rights abuses with said weapons, and their ISIS lap dogs running amok across the middle east, that are far more influential in people, even children, becoming refugees!!
As everyone faces a council tax hike of around 5% to pay for the social care crisis any readers may want to take another peak across the pond at how Colorado has just announced $6 million in tax dollars to be spent on a game changing program that would offer help to chronic drug users instead of criminalising and jailing them, as well as $12.3 million towards building 1,200 affordable housing units for chronically homeless individuals as well as 300 additional units for periodically homeless individuals over the next five years.
Governor John Hickenlooper also proposes taking $4 million in funds to construct 354 assisted housing units that will be paired with behavioural health services facilities over the same time frame. The Governor's budget proposal also features $2 million worth of incentives to generate 250 affordable housing units for senior citizens and individuals fighting displacement.
They're even fixing potholes which is something councillors may want to put some thought in to after being told by the court of appeals that they must be repaired immediately.
With the police expecting a rise in hate crime after the triggering of article 50 I'm sure they'll have far greater priorities than someone growing a few plants. Then again, you never know when it takes nine officers, a riot van and two police cars to relieve a homeless man of the ducks he rescued while leaving him on the street. With performances like that, is any wonder they've shelled out £22 million on informants in the last 5 years. What was that about crime not paying??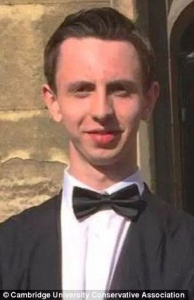 Yet they don't bother chasing Ronald Coyne for committing hate crimes against the homeless?? Tory domestic extremism? I can see him having a bright future in the party. Probably chancellor.
Little wonder tens of thousands offences, including rape and violent crimes, according to inspectors from HM Inspectorate of Constabulary (HMIC) aren't being properly recorded if this is what they're doing with their time. Meanwhile across the pond in Boston, murder cases have seen a 10% increase in clearance rates since they stopped busts for cannabis.
As the humanitarian crisis in our hospital continues to unfold, one in six A&E departments face being closed or downgraded in the next four years, according to an analysis of NHS proposals.
About 33 casualty departments in hospitals in 23 areas of the UK are facing either complete closure or being replaced with minor injuries units.
The plans are part of efforts to plug a £22bn hole in the health service budget by 2021. Health officials insist the changes will come alongside efforts to modernise services and increase specialist urgent care.
The Tories, led by health secretary Jermey C…Hunt, are still trying to deflect the blame to health tourists. Legislation to be enacted from April raises the prospect of patients having to produce passports or other ID or be refused care unless they cover their care in advance.
The Tories intend to incentivise this by giving bonuses to GP's for grassing up foreign nationals. So now our doctors are expected to double up as border control?? As one who refuses to abide by the intended legislation has pointed out, health tourism is responsible for a mere 0.3 per cent of NHS spending. The NHS loses more money on missed GP appointments and spends more on stationery.
Which completely overlooks the £262 million that is milked from the NHS every year because of a Tory loop hole on rebranding. For an example of this, just look to the FDA who have recently approved an old drug with a new name and a 7000% price hike.
As our hospitals are said to be in a state of war the reality, is that Jeremy Hunt is starving the NHS of cash. Spending on the NHS has reached its lowest levels since the 1950s which as he rightly points is unacceptable but has no intention of saving it, while denying all blame for his mess.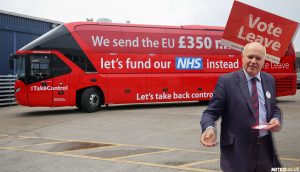 We could use that £350 million that the likes of Farage and BoJo touted for the NHS on Brexit, but we'll never know what's going to happen to that seeing as the Tories have blocked a bid tabled by Chuka Umunna to force the government to publish a report estimating how Brexit would affect health spending. Not when 70% of Tories have interests in private health care firms and are busy cornering the nascent UK cannabis market.
As we pull out of the EU, we're also pulling out of the European Medicines Agency (EMA). This will put British patients at the "back of the queue" for vital new drugs, the Government has been warned – forcing them to wait up to two years longer. Professor Paul Workman, president of The Institute of Cancer Research, a leading cancer specialist has warned lives will be lost if the UK sets up its own medicines regulator. Pharmaceutical companies would naturally seek regulatory approval for new drugs in the biggest markets first, potentially putting the UK behind the European Union, United States and Japan.
I wonder what effect that will have on GW's portfolio?
The hypocrisy of this whole debate is getting ever closer to home. In Northern Ireland, Chris McDaid of Derry (or Londonderry depending on which side of the fence you're from), has been overwhelmed with messages of support as he faces prison for growing cannabis for his 10-year-old son Cian who suffers from a rare and incurable neurodegenerative disease called Ataxia telangiectasia.
Meanwhile Vera Twomey of Aghabullogue, Co Cork, says she is very excited that the Cannabis for Medical Use Report recommends that cannabis be available for use in coping with severe, refractory or treatment-resistant epilepsy.
Her daughter Ava Barry has Dravet Syndrome and can experience multiple seizures every day. In recent months her condition has improved as she has started taking cannabis oil. However she has had a pop at health minister Simon Harris for sitting on the report.
Speaking at a symposium arguing the case for medicinal cannabis in Dublin, People Before Profit has called for unrestricted access to medicinal cannabis for patients who need it. Maybe then Charlotte Caldwell, from Castlederg can return home from LA, with her 11-year-old son Billy without fear of criminalisation for treating his epilepsy.
The Irish should be all over this industry if some rumours I've recently heard are correct. I've heard stories of a bee war?? I'm presuming over declining stocks due to bees now being placed on the endangered list. A little known fact is that bees save the global economy around £100 billion per year in wages by pollinating plants. National Institute of Advanced Industrial Science and Technology of Japan are looking to get a piece of that market by developing pollinator drones to replace the bees that Monsanto are shelling out millions to cover up their part in the killing of.
A study conducted in Punjab, India and published in 2012 showed that honey bees would regularly feed on male hemp plants. Its not like this is anything new. It was done by a honey producer in New Zealand a few years ago. When they were busted, Commissioner Heatherbell told press, "This group was producing a lot of weed, very quickly. Considering the vast quantities of cannabis seized, it's remarkable frankly how little manpower was on the island."
As former prison guard John Wallace is banged up for taking cannabis in to prison for cons, Germany is advertising for people to distribute theirs! Considering just how out of control our prisons are with dangerous drugs such as spice as revealed in a Panorama documentary, I would have thought a bit of weed to reduce aggression in prisoners would be the equivalent of a public service. Particularly on the back of a report from marijuana technology company Eaze claims 82 percent of respondents cite marijuana as the reason for drinking less and a reduction in opiate use.
Despite a decrease in funding for mental health services, ministers are claiming that 50% increase in unexpected deaths is, well, unexpected. Maybe they should again take a look to the states where multiple studies have now shown that states with legal weed see reductions in suicide rates.
As Armed Forces Minister Mike Penning gets ready to send our troops back out to Afghanistan, he may want to take notice of a recent report that shows 70 per cent of all suicide cases in the Army over six years were soldiers who had war zone experience.
Across the pond though, in Arizona, vets are now being tested for the effects of cannabis on PTSD with calls for volunteers. But in New Mexico, all vets will automatically qualify! Maybe that will help our vets who are currently discriminated against because of misconceptions about their conditions. Its not like the Tories are doing much for them at present. According to the Telegraph, our soldiers are currently having to buy heaters from Argos to heat their cold barracks. Just the kind of treatment you expect for serving your country, isn't it? Especially when both The UK and America seem to be angling for war with both Russia and China.
Ken Loach said at the BAFTA's, the Tory party are 'callous, brutal and disgraceful' and 'must be removed'. Billy Bragg pointed out on Question Time, we have to ask the question of what sort of country we want the UK to be.
So will we be a fascist tax haven enforcing fraudulent legislation to protect copyrights over human rights, or do we join the greenest revolution of the 21st century??