On November 6th, clubs and activists from across the country, came together in Leicester for UKCSC's first AGM. I saw the future that day, and it has never been more urgently needed!
As I walked around the venue there were people skinning up, dabbing, vaping, all openly! There were people outside doing the same, and yet we didn't have the police knocking on the door. The place was buzzing with energy as faces were put to names and I got to meet some very interesting personalities who are making great strides in raising awareness of this cause, this community, this industry!
Going into this, I had certain expectations of what I wanted to see there, and I wasn't disappointed!! The skills, knowledge and passion I wanted to see was there in abundance. All of the solutions we need for a more compassionate society were all there for anyone to see.
It has been confirmed this week that the U.K. Government is guilty of grave and systematic violations of disabled people's human rights, by the UN in a special report. Despite this, the dark heart of compassionate conservatism would have us believe that work makes us free and that sanctions are helpful to those who want to get in to work, despite there having been a 668% increase in benefit sanctions for those suffering from mental health conditions.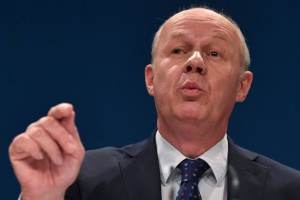 Which I have no doubt will be made worse by current DWP minister Damian Green's insistence that we simply can't have the mentality ill 'sitting at home living on benefits'. Instead, anyone currently receiving ESA, the sick, the disabled, the mentally ill, will be forced on to work programs.
The same man who has denied there is a link between welfare policies and suicide – despite his own department admitting the vulnerable have been put at risk!
With all of this going on, you would think a compassionate government would be investing in suicide prevention programs. However, the Samaritans have warned that they are overwhelmed due to funding cuts which have seen prevention and support services being shut down.
According to the DWP, those with cancer also have to work, a fifth of whom face discrimination in the work place because of their condition. What kind of society do we live in when cancer patients, even terminal ones, are found fit for work?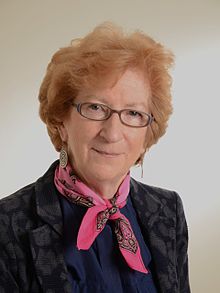 But then what do you expect of a government that demonise those on benefits as lazy while they asset strip the country. Baroness Meacher speaking to RT UK about claimants losing out over £100 a WEEK under new Tory proposals, admits she doesn't think she could live off the new benefits cap if she had to.
Further cuts now mean GP closures could leave 5 million people without access to a local practice, making it even harder for the sick and needy to access the services they require. A total of 201 practices have closed in the past year and another 750 may follow
The LGA, which represents more than 370 local councils in England and Wales, is urging people suffering from minor ailments to think before they seek NHS help and get used to treating themselves.
Health officials across the country have been asked to draw up "sustainability and transformation plans" to try and deal with the financial crisis engulfing the NHS, now that Jeremy Hunt has admitted his £10bn for the NHS involves other cuts to UK health budgets.
So why isn't cannabis being talked about as part of this solution?
With a home growing model, everyone who needs cannabis to treat their various conditions can be taking personal responsibility for their use, as well as doing their bit to take a massive strain off a seriously underfunded NHS.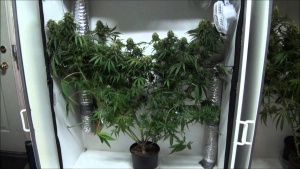 With a fully industrialised recreational and medicinal industry, instead of GP's and pharmacies (which also face closures), we could have bud tenders and dispensaries, which just so happen to outnumber both MacDonalds and Starbucks outlets in Colorado.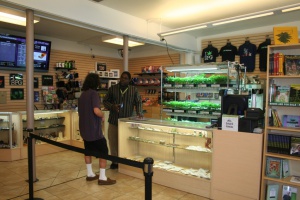 With cannabis being the high growth industry of the 21st century, it may go some way towards plugging the £25 billion budget black hole we're predicted to have by 2020. The IFS found that the £10.4bn surplus pencilled in for 2019-20 by George Osborne in his last budget as chancellor in March was now on course to be a £14.9bn deficit.
All thanks to his theft of public money in tax breaks for his rich friends that could have plugged the deficit, who have doubled their net worth since the financial crisis. The richest 1,000 families control a total of £547bn, rising by more than 112% since 2009, and own more than poorest 40% of British households, as the brutal reality of a lower benefit cap hits home for struggling UK families. Tens of thousands more UK households will see their benefits capped despite little proof it grows employment.
This is predicted to lead to more than 120,000 British children being homeless this Christmas according to Shelter who say the estimated figure is the highest since 2007.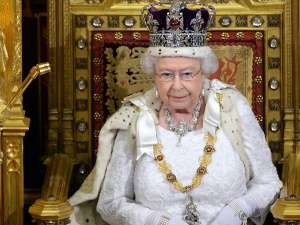 Despite all of this, the Queen is in line for £2.8m pay rise in 2017-18. She stands to receive £45.6m from taxpayer unless the sovereign grant percentage is reviewed.
The way the poor are being scapegoated in this country should be a national disgrace.
Meanwhile across the pond, cannabis now ranks number six in terms of product sales, following closely behind cigarette sales. It beats gold mining by a large margin, and even performing arts and sports venues as well as all non-grain crop farming.
However, the real impact is seen when put in terms of "output and employment per dollar spent," where spending in the cannabis industry outperforms all private industries in Colorado – including coal and other mining, oil and gas, casinos, business services, general manufacturing and retail trade (inc. alcohol).
Is it any wonder that even the Torygraph is starting to take notice with numbers like that? Despite their moral objections of course!!
I wonder if the author of that piece, Matthew Lynn, feels the same way about Joseph Rannazzisi, head of the DEA office responsible for preventing prescription medicine abuse until last year, who earlier this week said drug companies and their lobbyists have a "stranglehold" on Congress to protect a $9bn a year trade in opioid painkillers claiming the lives of nearly 19,000 people a year.
He'll probably keep quiet about that one seeing as 80% of Tories have connections to health care firms.
Or how about his friends at British and American Tobacco whose product has been found to cause various permanent DNA changes?
A study, in the journal Science, was carried out by an international group, including the Wellcome Trust Sanger Institute in Cambridgeshire and the Los Alamos National Laboratory in New Mexico.
The analysis shows a direct link between the number of cigarettes smoked in a lifetime and the number of mutations in tumour DNA.
150 mutations in each lung cell every year
97 in the larynx or voice box
23 in the mouth
18 in the bladder
six in the liver
I doubt he has much to say on those subjects. He'll be too busy looking at the likes of our commonwealth cousins who have predicted that cannabis sales are set to surpass alcohol profits after Canada legalises next year.
Publicans may want to take notice of these figures seeing as there are currently 27 pubs per week closing their doors. Despite the fun police of the Daily Fail kicking off again about the antics of drunken Halloween revellers in Newcastle, and the alcohol industry's constant lobbying against legalisation, alcohol sales have gone up with legalisation.
Since recreational sales were legalised in Colorado, "we've just seen phenomenal growth", said Justin Martz, 32, who runs Mr B's Wine & Spirits in downtown Denver. He noted that there was some concern initially about legalisation, "but it's really turned out to be a non-issue". In fact, he said, "if anything it's kind of helped us. A high tide lifts all boats."
As California prepares to vote on legalisation, a report, "The Economic Impact of Marijuana Legalization in Colorado," is using a "Marijuana Impact Model" to measure the economic impacts of legalising weed — and uses Colorado as proof. The group found that 18,005 jobs were created in the state because of legalisation.
If the same proportion holds in California, at least 130,432 jobs could be created if Proposition 64 is approved by voters.
Colorado has a population of 5 million, California has a population of 35 million, we in the UK have 65 million. How many jobs do you think we could create?
As the industry grows, other more traditional industries are coming into the fray. Something that financial analysts said was only a matter of time. As the likes of Microsoft and Miracle Gro join the market place, on Friday, Privateer Holdings, the Seattle-based private equity firm focused on cannabis industry investments, said it is the first company in the nascent industry to raise more than $100 million. The proclamation came as Privateer announced that it has brought in an additional $40 million that brings the firm's fundraising total since its 2011 launch to $122 million.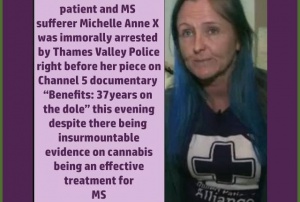 Meanwhile, in the UK, we spend thousands of pounds of tax payers money on convicting cannabinoid medicine trialists such as Michelle Anne X for the crime of treating her MS, and jail teenage victims of trafficking and forced prostitution for an easy bust! I hope the cops concerned enjoy their blood money bonuses!
The solution to all of these issues I witnessed in the men and women who came together on Sunday at the UKCSC AGM organised by Greg De Hoedt. I saw huge but humble names such as Marc Emery happily walking around the venue having photos taken and talking to anyone who would listen to him. A man who has seen the inside of 34 prisons fighting for a cause he believes in.
I listened intently as Michael Degens of Belgium's Mambo Social Club talked about how he's taking on the courts showing that the cannabis industry can be conducted in an ethical manner using the CSC model to show how it is actually a solution rather than a problem.
Niamh Eastwood of Release, I want to thank you personally for a very interesting, if somewhat fiery exchange at times. Talking 'law' is always fun for me.
Bristol cannabis club won the day hands down simply for the best curried goat I've ever tasted.
Tyler Green of ISmoke magazine, I promise to get that thing we were talking about wrote up for you soon.
Brighton Cannabis Club, no more need be said! These guys are setting the standards for other clubs to live up to and push for.
Marty Giles of Hemp NI, I can see us having some very interesting conversations in the future.
And to all of the numerous other people whose company I enjoyed that day, thank you all very much for your company. It was an absolute pleasure to meet you all.
These people are all pushing the envelope for a better society for us all. The future of the cannabis industry was in that room. I look forward to seeing more of them, only a bit further north.
Quote of the day goes to the door man. As I was leaving, I asked him how he had enjoyed his day. Being your typical looking big bald bruiser, he also had that typical wonky smile they all have when they're amused before proclaiming in a broad Chelsea accent, "Excellent! Easiest days work I've had in ages!".