A few years ago, having been turned on to cannabis culture after having done some research in to why weed is illegal, I decided I had to get involved somehow as I found the whole situation regarding this plant as absolutely ludicrous! This was at a time when the likes of UKCSC and Feed The Birds were only just starting to make some noise in the UK. I started out like anyone else and watched things develop and commented where I could, started to run pages etc.
Then one day there's a message from down the road. Some little upstart trying to rain on the parade of noise that was coming out of Newcastle at the time. Ziggy Mustaffaspliff (aka Michael Fisher) of Teesside Cannabis Club wanted to meet up with other people across the north east who wanted to do something to bring the area in to sharp focus! Which he did that same weekend when he grabbed national headlines outlining his intentions to cover the north east with cannabis!
He had some barmy idea about having a smoke up on the Tees that got shut down pretty quickly. Not to be outdone, he decided to move location to the beach. However this caused the Cleveland Constabulary some consternation. Now being the gob shites we were at the time, we started to spout off about the police state, just following orders, etc, as you do.
The more this went on, the more ridiculous it got. In the end, Michael and myself ended up talking. In a previous life I was an IT contractor. During my time I've worked for just about every government agency going, including the police. So when I suggested an approach to actually work with them to come up with a satisfactory solution for both sides, you can imagine the reaction of someone with a rap sheet as long as his arm. It was expletive laden.
Nevertheless, we agreed it could be a way of using the club to build bridges and made our approach which was warmly accepted. I can't remember her surname, but Emily at Cleveland police was a godsend in helping us get things sorted. Such a nice lady. So, with legal support in the form of club supporter Marcus Lim, I (Michael dropped his pants though he would never admit it. He just didn't expect me to walk out afterwards) went along to meet the police to find a common ground to work from. We ended up agreeing that private land, hired for an event was the way to go. It was also made very clear that there would be a police presence checking in and in the area if needed.
All in all a result for the club.
In August of 2014, the inaugural CannaCampfest took place. It was a lowkey affair for the first time when people were still very scared about talking about this. It generated interest though and people of all ages came. It was a day of education, community and just downright bloody fun!!
We had two visits from the police. The first was pretty cool with everything, the second not so much. Which although I got on with the officer, if you've met Michael then I need say no more. Anyway, the day ended with no arrests and no complaints from the public. This was the first time that a cannabis club had reached out to work with their local constabulary on an event of that nature.
Off the back of that initial success, Teesside Cannabis Club started riding a bit of a high and getting noticed. Because of that, Ron Hogg of Durham Police decided to get in touch about setting up a meeting. However his first port of call was a foul mouthed smoggy who didn't like coppers (Michael Fisher, again) who told him to fuck off. Literally I'm reliably informed!!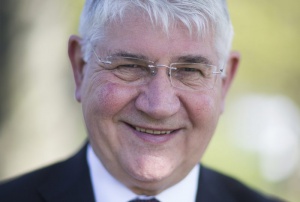 Around the same time, Ron Hogg was making headlines in Seaham for cleaning up the town of heroin by using the same approach that he is now utilising in Durham. For those numpties who criticise this move, look at the mans record!! He's proved it works so let him do his job!! In fact, make the man justice minister! He's doing a far better job of it than Liz Truss!
Michael and I decided that a man of that calibre was worth an approach so we reached out to him this time.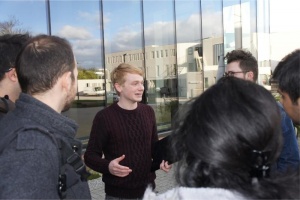 Our initial contact was with Ben Twomey who now works at Warwickshire Police. Ben was a key player in having Durham Constabulary look at their drugs policy. He was eager to arrange a meeting as soon as possible but also extended an invitation to us to attend a drug law reform symposium that was taking place in Durham later that year. Needless to say we accepted gratefully.
As Michael and I sat in the lobby of Durham Police HQ, you could see his eyes scanning the exits as he nervously waited to be accosted. Instead we were ushered through to meet Ron by Sweety Sahani. That initial meeting has shaped everything that Teesside Cannabis Club have gone on to do since. Ron Hogg is an old fashioned copper who is doing the right thing against stiff opposition.
As we talked, he told us the story about how he had been watching TV one night and there was yet another scandal in the news. He turned to his wife and said, "Someone should do something about that!"
To which she replied "You are someone!"
Michael and I walked out buzzing that we had achieved our first set of goals. We were building bridges with our local forces using the club as a foundation. In November of that year we attended the drug law reform symposium with Greg De Hoedt of UKCSC. During the night we asked Ron and Mike Barton if they thought it was appropriate to be chasing medicinal cannabis users in a time of austerity when there was a booming industry taking place across the pond.
I will never for the rest of my days forget the look on Greg's face as Mike Barton told the assmebled crowd that he had told his officers that if they brought him anything other than a major commercial bust, they would find themselves sat behind a desk. In his words, "You're wasting my time!". This was the beginning of the defacto decrim that Durham has been under since and the policy of acting on complaints only.
The next meeting we had with Ron was the one that made all of the nationals and that people still share the shit out of now, 2 years later!! Durham no longer targeting personal users of cannabis. Sensationalised by the likes of Daily fail who splashed pictures of Michael and Ron from the symposium all over their papers. My photo that I never gave the fuckers permission to use!! Should sue the bastards for a commission.
At that meeting we presented some research that Ron said he was going to be passing to Dorset and Derbyshire constabularies. Two weeks later, those forces followed suit with Durham although there wasn't as much fuss about those forces doing so.
This was only a few months before the second Campfest. Another struggle to pull off but thanks to Michael generously using the last of his inheritance to pull it off, along with major press surrounding Teesside Cannabis Club and the decrim at the time, 500 people came to Campfest and had a good day out.
Second year, not a copper in sight, no arrests, no complaints, again!!
Apart from one narky little sod who said he could have thrown it better. Welcome Simon Jackson to the team. Challenge accepted!! For the next 12 months Simon poured his heart and soul in to Campfest to pull it off as Michael continued to make controversial headlines that kept Teesside Cannabis Club in the public eye.
During the intervening year, Michael continued to build a good relationship with not only Ron and Durham, but also his local forces, the press and other clubs in the area. A notorious criminal in his area going out of his way to build relationships with police! That's how much of an influence all of this has had.
The PCC elections were coming up and between Michael and I, we pretty much press ganged everyone in the Durham area in to push for Ron's re-election. Funnily enough, that election, he increased not only vote share, but also voter turn out!
This is only a few months before Campfest which as you can imagine gave the day a surge of support.
Year three rolls around and despite some technical hitches, Simon did a bang up job!! He brought together clubs from across the country for what was then being touted as one of the most important cannabis dates of the year! Everyone walked away with a buzz of excitement for this year.
Right now that buzz has been killed by a lack of sponsors and a lack of support for what Campfest has helped Teesside Cannabis Club to achieve.
Campfest directly led to Teesside Cannabis Club forging community relations with police that has inspired other clubs to do the same.
Campfest has proved that the cannabis community can be respectful of their wider community. The record of zero arrests and zero complaints substantiates that!
If it wasn't for Campfest having the balls to say 'we're going to hold an openly pro recreational cannabis event', would we have the hemp warriors of Product Earth? They came after Campfest!
Campfest has helped us to bring the cannabis community across the north east together more times than I can remember! We've pushed the envelope with clubhouses and events that are completely respectful to everyone around us.
Campfest has allowed Teesside Cannabis Club to do all its done so far and become one of the loudest voices in UK cannabis culture!!
Campfest has also skint every one of us as we've done it all out of our own pockets. We've made no money and every one of us is down financially for the last three events.
Campfest has become an important date and an important part of UK cannabis culture, cannabis activism, but most importantly, its the beating heart of our club!
Please, dig deep! Help us save Campfest. Teesside Cannabis Club could never have achieved all we have without it! Help us, support us and we promise you there'll a lot more to come!
http://www.crowdfunder.co.uk/save-camp-fest